Friday's are a time to focus on how awesome your week was...how awesome your weekend is going to be...and how you can't wait for your next work week to be over already.
I don't have much to say today...and I know I recently wrote a post about "
things I like about myself
", but I just wanted to take a second to say I'm proud of myself. I never, ever, ever, thought I'd sign up for a half marathon. I never thought I'd be able to even run 5 miles straight...but you know what? I did!!
Becky was here last weekend and she was right there with me when I did it! How cool!? A blogger, who I'd NEVER met...turned into a real life friend, and encouraged me through a huge running milestone! Running 5 miles was always something I'd wanted to do. When we finished, I felt AMAZING. Lately I've been talking to other friends/bloggers who said that finishing their first half marathon was the BEST, and most rewarding feeling ever. I'm like beside myself with excitement just anticipating that moment crossing the finish line with one of my very
best friends
!!
Last year after my man finished his first half marathon. He's a champ!
Lately I've been challenging myself while I run... "just get to the stop sign....okay, just get back to my car...okay one more mile...then you're done!" and somehow, this little game I play in my mind...
it works
.
The topic of todays link up was about your favorite running gear! I have to say, I am LOVING these Dri-fit capri's my husband bought for me...and from where else? Marshalls! I'm all for spending a pretty penny on something worth it, but wow...these pants are incredible, and probably for only $10.
I recently bought some new Nike's at an outlet and I am OBSESSED!! Although I've heard some amazing things about Brooks, I will stick with my Nike's for now!
However, I AM in the market for some new socks...I think mine are giving me blisters...or it could just be that my shoes are still breaking in. Who knows. Any tips from you expert runners?
Linking up over here today!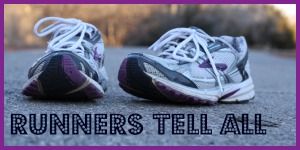 So,
weekend?
Try not to tempt me with your terrible foods...help me to get up each morning and run at least a few miles, because no one is stopping me, but me. I'm also in a very happy mood because tomorrow I get my hair done...and Erin and I have some fun stuff planned! Can't wait! Hope you all have a great one. TGIF!
What are you doing this weekend?